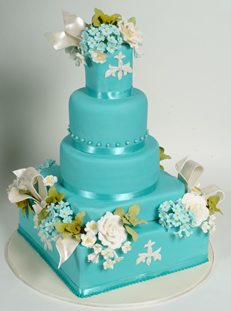 Avalon Deco Supplies, Inc. has been a supplier of Wholesale Cake Decorations to the trade for over 15 years. We are a family-run business which stresses courteous and punctual service to all of our business customers. Please be aware that we do not sell to the public.

We are proud to offer a large selection of Sugar Flowers (including wafer, gumpaste & royal icing roses, flowers, sprays & decorations). Our cake decorations and cake decorating supplies range from small and simple items which can be used on birthday & holiday themed cakes or as cupcake decorations. to larger, intricate and sophisticated designs.

We also now stock Wedding Cake Supplies such as ½" thick foil covered Cake Drums from 8" up to Full Sheet sizes, Rolled Fondant, Gum Paste, Pastillage & Modeling Paste, textured rolling pins (for use on rolled fondant), a large assortment of FDA-Approved & Non-Toxic Décor Powders, Edible & Non-Edible (Metallic) Dragees & Gel Colors.